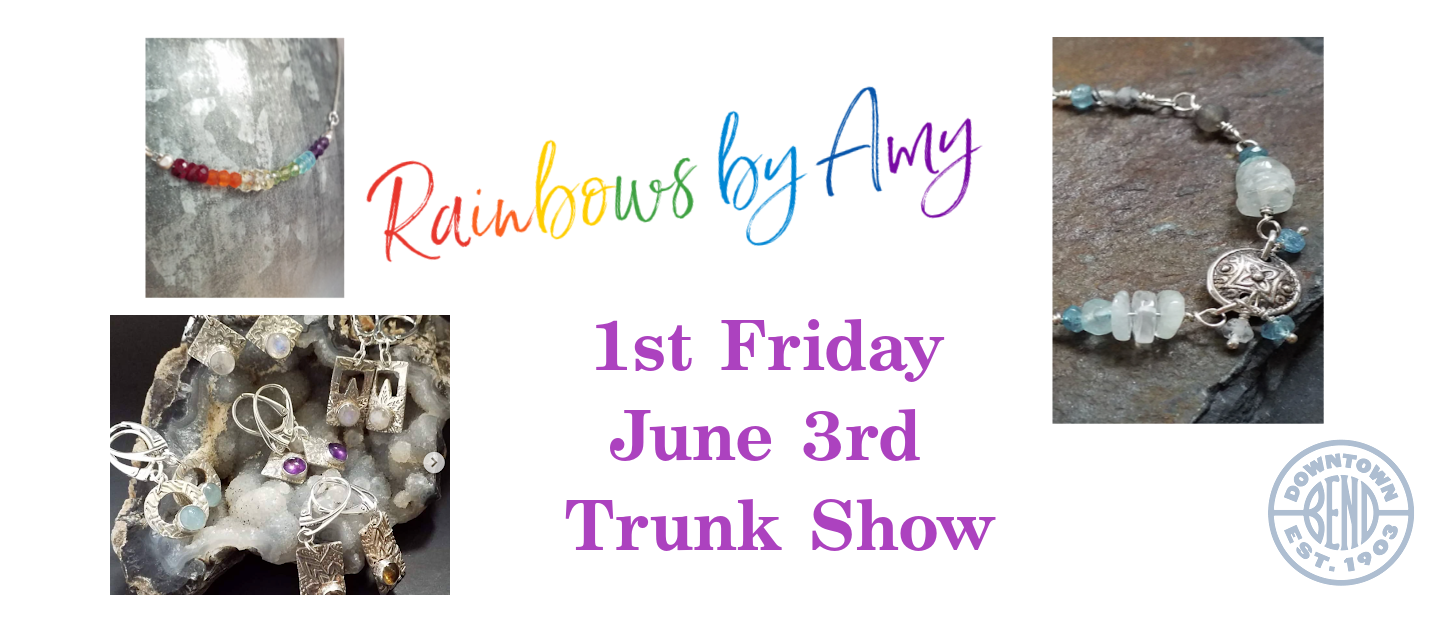 Amy's love for the outdoors is apparent in everything she does.  When she is not making her colorful natural stone bead and sterling silver jewelry you will often find Amy in the snowy backcountry helping the visually impaired cross-country ski as a volunteer for Ski for Light International.  We asked Amy to share some of what she loves about life in Central Oregon and here is what she told us!
Amy Brannan: For 45 years I have made jewelry for myself, friends, and family using sterling silver, gemstones, and pearls. My jewelry comes to life with inspiration from the outdoors as when I am not making jewelry you can find me XC skiing, mountain biking, gardening, or hiking with my dog Kitsu.
I love working with all gemstones and also started creating with my Grandmother's antique buttons.  Many of these are Victorian Era metal and glass buttons that are over 100 years old. 
The details are intricate and it's fun to wear a little bit of history.
Along with gemstones and pearls I use sterling silver wire for hammered shapes and Silver Metal Clay for button and textured pieces. The metal clay is fired in a kiln for 2 hours at 1650 degrees resulting in 99.9% silver pieces.
I moved from Fort Collins, Colorado to Eugene where I lived for three years before moving to Bend.  And for the last 7 years I have been enjoying all that Central Oregon has to offer. I love exploring our trails, and skiing at Mt Bachelor's Nordic Center and Virginia Meissner.
One fun fact about me – I have a Shiba Inu and she screams so loud when getting a bath I wear earplugs. She is actually quite a good girl and we get many comments on how much she looks like a red fox.
Super fun fact for me as a cross-country skier – this past week I made and gifted 8 pairs of "mini" Color of Snow earrings to our USA XC Women's team that was here in Bend starting their training season. And not only did I see my earrings in use on 4 of the ladies, but I also talked briefly with two Olympians – Jessie Diggins and Rosie Brennan. Too Fun!
Come meet Bend Artist Amy Brannan of Rainbows by Amy at our June 3rd First Friday ArtWalk from 5-8 pm.