There's nothing quite like Las Vegas. Especially during Market week. We head to market in Las Vegas about two times a year to buy for future seasons. This February, we were buying for Summer, Fall, & early Holiday. Prepping for market is a beast of its own, which includes lots of research on current and future trends, planning a tight schedule, and knowing "our current client". Central Oregon is a challenge. With a pretty well rounded lists of "regulars" (as we call them ????) and heavy tourist seasons, it's up to us to find a balance between high end fashion and practical wardrobe essentials. Which, is not as easy as you'd think.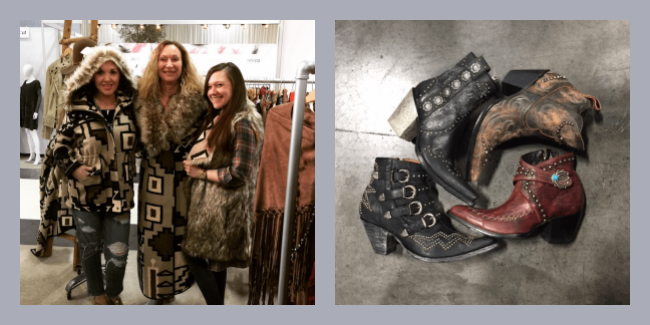 There are four shows we attend: Project & Stitch at Mandalay Bay, WWIN at the Rio, Magic at the Las Vegas Convention Center, and Platform which is also at the Las Vegas Convention Center. Each show represents fashion in a completely different light- which is never for the faint of heart.  Project & Stitch house high end designer labels like Johnny Was, Old Gringo, and Tasha Polizzi. This show is always a jaw dropper, leaving us thirsty for all the promises a new season brings as we open our doors to future trends. Platform is specifically for footwear. This show is HUGE, & takes over an entire days worth of walking the booths to see everything. Appointments are made with our best selling brands like Liberty Black and Freebird, but we always leave room to walk the booths in search of new brands to invite in to the store. The Magic show is full of trendy favorites & affordable lines such as Dear John Denim and PJ Salvage. This is where we do a huge bulk of our buying for summer, targeting our tourist traffic and summer essentials for our regulars. Straw hats, long breezy dresses, & bra friendly basics were important for us this year- and we left happy. The WWIN show keeps us on our toes with our long time labels like Last Tango & Vintage Collection. With multiple show rooms, it's a must stop for us. Plus, they provide complimentary wine after 6:00. ????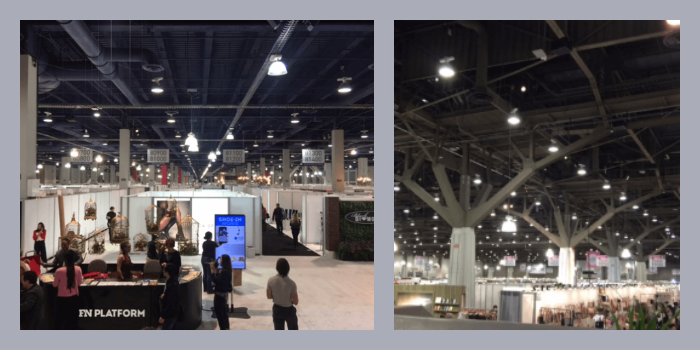 Our days typically start at 8:00 and end around 10:00. We like to power through and only leave time for the essential coffee pit stops (toting snacks are VERY important as there is never time for an actual meal). After a day at Market we like to find the closest bar and talk about our days work over a drink, discussing "slam dunks" (Joanne's words, lol) and orders we were really comfortable with. Usually, we all have different things to be excited about. This year, we all were elated with Old Gringo & their amazing handmade boots. Hands down: they are wearable art. Who can say no to wearing art for your feet?!
One thing I love to do at Market is text our clients pictures. In the end, you are the reason we go to market, and it's important to get feedback. It helps to get direction, and it's fun to get our clients as excited as we are about new trends and future arrivals! There's nothing better than texting a client a picture and getting this response: "OMG, momma likes!!!". Or, "Omg, I love that!! Totally me!" Yes, those are actual responses, lol.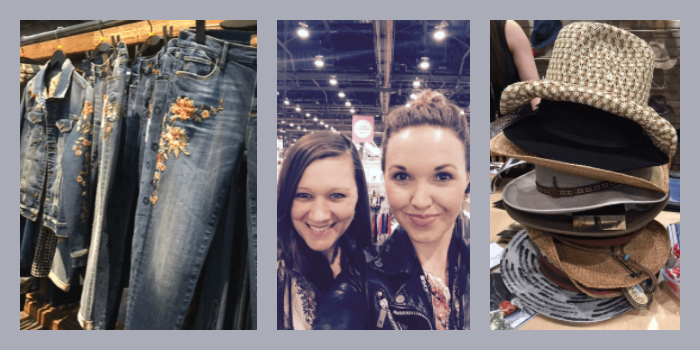 This market had a HUGE variety of trends. In some ways it was almost a time machine. The 60's, 70's, and 90's have collided in a big way. Which we are actually kind of excited about. Lots of faux suede, chunky knits, metallics in footwear, western inspiration (TURQUOISE & BUCKLES, oh my!!), nautical chic with embroidery (navy striped everything), flares, and distressed relaxed denim are a must in every closet. Embroidery is still a big statement, along with patchwork and faux fur.
Market is hard work. Our carry-on bag of catalogues and orders weighed 35 lbs, that's a lot of freaking paper. However it really is one of my favorite parts of managing desperado with shoes &…there's nothing more inspiring than the beginning of season, and all the ways you can grow your clients wardrobe. It's incredible to share such a passion for fashion with so many wonderful and life changing people, which fuels every day at Market.