We affectionately call these amazing handcrafted shoes and boots by JAFA®  "walking on air" because they're so light weight you'll find walking as effortless as walking through clouds – at least we like to think so!   This footwear line comes from young talented cobblers from Israel, who take delight in the freedom to express themselves without the restrictions of a mass production facility.  These shoes are outstandingly made from luscious rich leathers with colors so bold they'll holdup as any statement piece in your wardrobe.
All JAFA® boots & shoes are made by hand, the way they have been for centuries: with passion, integrity and personal attention to every detail. Jafa designers employ couture quality leathers: buttery soft and lusciously colored. As well as hands-on construction secrets passed down through the generations, JAFA® boots & shoes enfold your foot like a second skin.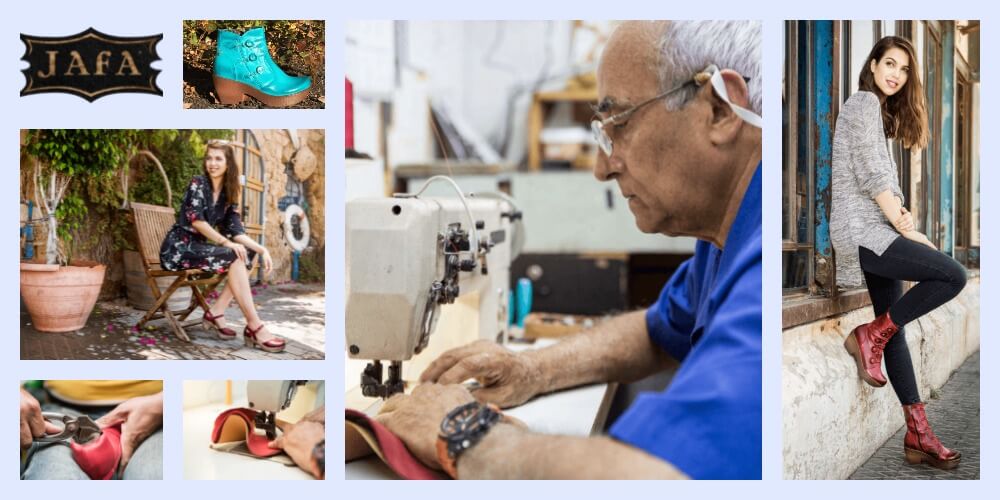 Their footwear is created for the woman whose fashion persona stands out from the crowd but whose busy life has no place for painful, poorly fitting shoes. If you are that woman, take a step up to the chic designs and superb, handmade comfort of JAFA and come see their latest Fall/Winter Line at our exclusive Jafa Trunk Show this Saturday, November 18th from 11:00-6:00pm.  We'll be giving away a pair of Jafa shoes!!!