Desperado is excited to host our first ever event with one of our leading shoe lines- Dromedaris! Dromedaris International is a Swiss company of amazing high fashion comfort shoes handmade in Portugal. Please join us Friday & Saturday, December 14-15, for an exclusive engagement and chance to own a pair of these shoes & boots.

Shoe designers, Werner Wyrsch and Ana de Pina teamed up in 1992 to create a company that provides technical shoe manufacturing at the highest possible level of reliability on an international basis.  For 15 years, Dromedaris operated as a sourcing company, proud to have served some of the best know brands, such as Timberland, Tommy Hilfiger, Colombia Sports, L.A. Gear, Brasher, Chaco, Dansko, and many more.
In 2007, Dromedaris decided to launch its own brand. Named after a frigate ship that brought the first Europeans to South Africa in 1651. The Dromedaris team continues to bring their expertise in color, fashion and extraordinary engineering to this line of footwear.  Making use of their experience, Ana and Werner developed what they call 4-D technology that ensures each shoe has anti- shock, lateral stability and arch support, a soft cushion foot-bed and metatarsal support.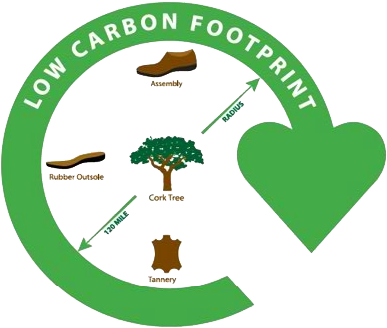 Dromedaris has also made it its mission to use highly ecological materials and manufacturing process in their shoes to create a low carbon footprint by producing footwear that is made with eco-friendly components sourced, produced, and assembled within a 120 mile radius!


Dromedaris Footwear Trunk Show @desperado
Friday, Dec. 14 – Saturday, Dec. 15