Three Incredible Trunk Shows….
Desperado will proudly host 3 Trunk Shows during our weekend event.  We bring back our premier clothing line Johnny Was for an exclusive engagement Oct. 11th-13th  during our Anniversary Weekend Event.  As an added bonus to thank you for 23 years of supporting our small independently owned and operated boutique we're offering 10% off all Event purchases all weekend long!!!
Featuring….

Just like the universal and timeless appeal of a great song, Johnny Was (by Bob Marley) designs clothing that cross cultures and defy trends. With a bohemian spirit and a true sense of authenticity, Johnny Was takes inspiration from anything that is beautiful, genuine and special.
Their signature embroideries and effortless silhouettes are unparalleled. After more than 30 years of artisan-inspired stitch work and luxe fabrications, the undying allure speaks for itself. For the woman looking to showcase her personal style, while appreciating the thoughtful details of timeless techniques. An aesthetic that embraces life with a global vision.
Johnny Was. Embrace the beauty, look beyond and enjoy the journey.

Footwear by Samuel Hubbard & Casta…

SHOEMAKERS SINCE 1930
IN 1930, SAMUEL J. KATZ, MY GRANDFATHER, BEGAN THE HUBBARD SHOE COMPANY, A SMALL CHILDREN'S SHOE FACTORY IN ROCHESTER, NEW HAMPSHIRE.
BUILDING ON A TRADITION THAT GOES BACK NEARLY 85 YEARS, WE LAUNCHED THE SAMUEL HUBBARD COMPANY IN 2014, ONCE AGAIN, AS A FAMILY BUSINESS.
We are offering shoes of the very highest quality using the finest leathers from around the world. Fit and comfort are paramount in our designs and we have returned to Europe to work with some of the finest shoemakers in the world. As the third and fourth generation of a shoemaking family, we follow in the tradition of producing shoes that people love.
In Samuel Hubbard shoes we make no compromises in comfort and craftsmanship. When there is a better method, we do it that way. When there is better leather or material, we use that. In presenting each new and innovative design, we honor our past and what we have learned over the past 85 years.
OVER THE YEARS MY FATHER OFTEN SAID THAT, "WE MAKE FRIENDS WITH OUR SHOES, ONE PAIR AT A TIME". WE HOPE THAT YOU WILL AGREE AND THAT YOU WILL ENJOY MANY GREAT WALKS IN YOUR HUBBARDS.
Bruce R. Katz
CEO & Founder of Samuel Hubbard Shoe
Co-Founder of the Rockport Shoe Company

Plus…Debuting our newest line of footwear by Casta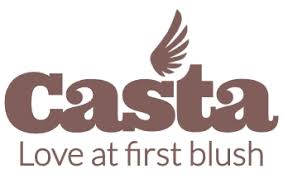 Handcrafted in Portugal this new line of footwear for Desperado offers incredible style, comfort and fit.  Made from top grain leathers with attention to detail these shoes and boots will be a great addition to your closet.  Come meet Casta rep Chris Schermerhorn during our weekend event and see the latest collection in shoes & boots.  10% off all Casta & Samuel Hubbard footwear Oct. 11-13.