Join us for our holiday event this season with adventure author Joshua Savage & children's book author Dani Nichols.
We caught up with these two local writers recently and asked them to share some things about themselves and their books.
Here's some of what they had to say… to learn more don't miss their book signing at Desperado!


Joshua Savage
What brought you to Bend and when did you make it your home?
Joshua: We moved here 5 years ago after spending a year on the road with my family. My wife was a traveling nurse, so we'd spend 2-3 months in a community. When we landed in Bend we decided to stay.
What inspired you to write your book "100 Things to Do in Bend, Oregon Before You Die"?
Joshua: My family and I love to adventure and whenever we were in a city, I'd check out the "100 Things…" book series by Reedy Press, but when we came to Bend there wasn't a book. I contacted the publisher, and they challenged me to write one!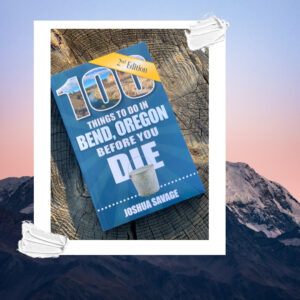 What does it take to make the top 100 in your book?
Joshua: It must be memorable, something out of the ordinary, and something a lot of people enjoy! But don't worry there are plenty of amazing adventures here in Central Oregon that I choose to keep a secret.
"100 Things to Do in Bend, Oregon Before You Die" is in its second edition released earlier this year. Joshua now resides in Bend with his wife and two daughters.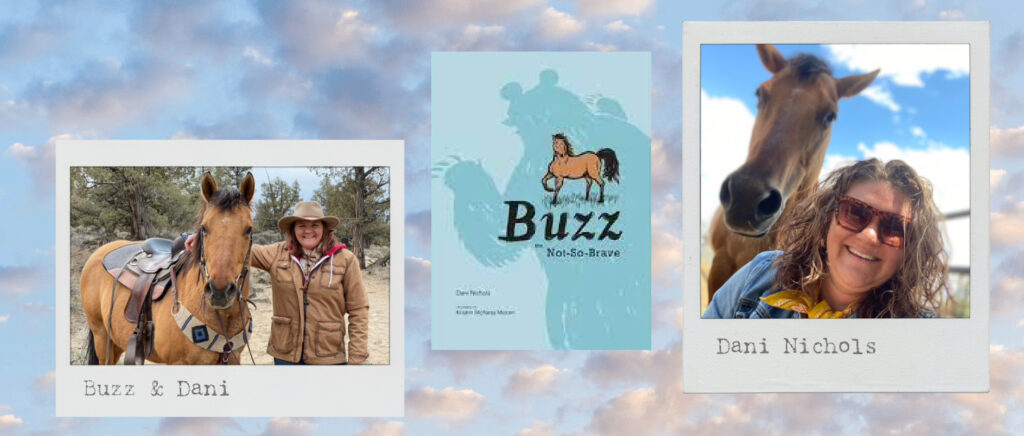 Children's Book Author Dani Nichols recently published her debut book, "Buzz the Not-So-Brave" earlier this year. The book is about Dani's not-very-brave Quarter Horse and the adventures the two of them share.
We asked Dani to share her thoughts & inspiration.
What inspired you to write your debut children's book?
Dani: Well, the obvious answer is my horse, Buzz, and his tendency to see boogeymen around every corner. These irrational fears are normal for most horses, and a lot of us humans too.
When I had my daughter and started teaching her about horses at a young age, I realized that there were a lot of similarities between her fears of new experiences and the fears of my horse.
All this gave me inspiration and so far I have been blessed to hear from moms and dads who tell me their kids are using Buzz as inspiration to face fears.
One of the greatest compliments I can hear is from a child saying "I can be brave, just like Buzz!"
Portland-based artist (and fellow mom) Kristin McNess Moran illustrated "Buzz the Not-So-Brave.
Dani is a writer, cowgirl, and mom of three. Her work has won several writing contests and has been published in magazines & anthologies. Dani has called Bend home for the last 10 years and plans to never leave. When she is not writing or riding, she loves being a wife, mom, and cook.
Both authors will be at Desperado from 4-7 pm on Saturday, December 10th.