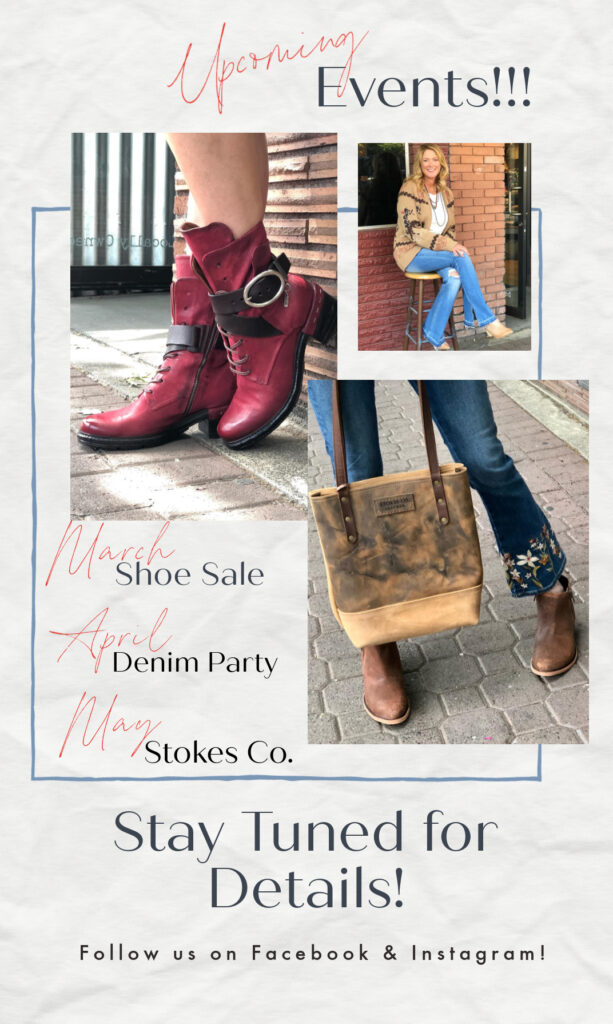 Mark your calendars for these upcoming events!
March: Annual Spring Break Shoe Sale starts Friday, March 18th.
April: Denim Fit Event, get help finding the perfect pair of jeans. Stay tuned for denim details!
May: First Friday ArtWalk with Bend Leather Maker Matt Stokes 5/6
For the latest updates on new merchandise, event details, and specials please check out our Social Media pages & follow the links below!